LET'S GO CRUISING!
Frequently asked questions
for cruiseshippers
If you are coming to Brest with a cruise ship, here is everything you need you know. May you not find any slots for the date of your cruise on the calendar, please send me an email so I can add one for you ! Thanks !
About the tour
A 2 hour walking tour to see the best of Brest
Brest, France's westernmost (and rainiest) city, is wildly different from the classic charm you might expect from a French city. Due to its strategic position at the entrance of the English Channel, it was for a long time the subject of a tug of war between our neighbouring powers, first with the English and the French, and later with the Nazis and the Allied Forces. Vastly destroyed during World War II, the streets of Brest still shows the price it had to pay for its prime location at "The End of the World". Let's wander into history together.
From the Town Hall Plaza to the now famous urban cable cars (first one in France), we'll be walking through Brest's culture, past and present, and learning about its architecture, history and the funny ways of its colourful people. And because Brest's people are the proudest Bretons you'll find, I'll teach you a thing or two about this fantastic celtic culture. At the end of the tour, you'll have a better understanding of the city and the region, and some good addresses for crêpes too!
When are the tours?
Not sure you'll be able to dock?
No worries, you can cancel for free until 24 hours before the booking.
Add a local « Snack pack » for only 5€ more. That includes a « kouign-amann », a rich and tasty cake from this region of France, apple juice and other treats.
How do I book it?
You can easily book your tour here.
Want to pay later? You can prebook it there, by going through the reservation process, without going through to the payment (choose pay cash on the day), so it will be easier to cancel if your plans change.
Ask me for a new slot or a private tour
Can't find any slot available for the day your ship is docking is Brest ? Don't worry, just get in touch with me and I'll open a slot for that day.
Save money when booking for a group!
You can save money by booking through me directly. I offer a 10% discount for any group of over 6 adults who book directly through me. Please message me directly to book a tour.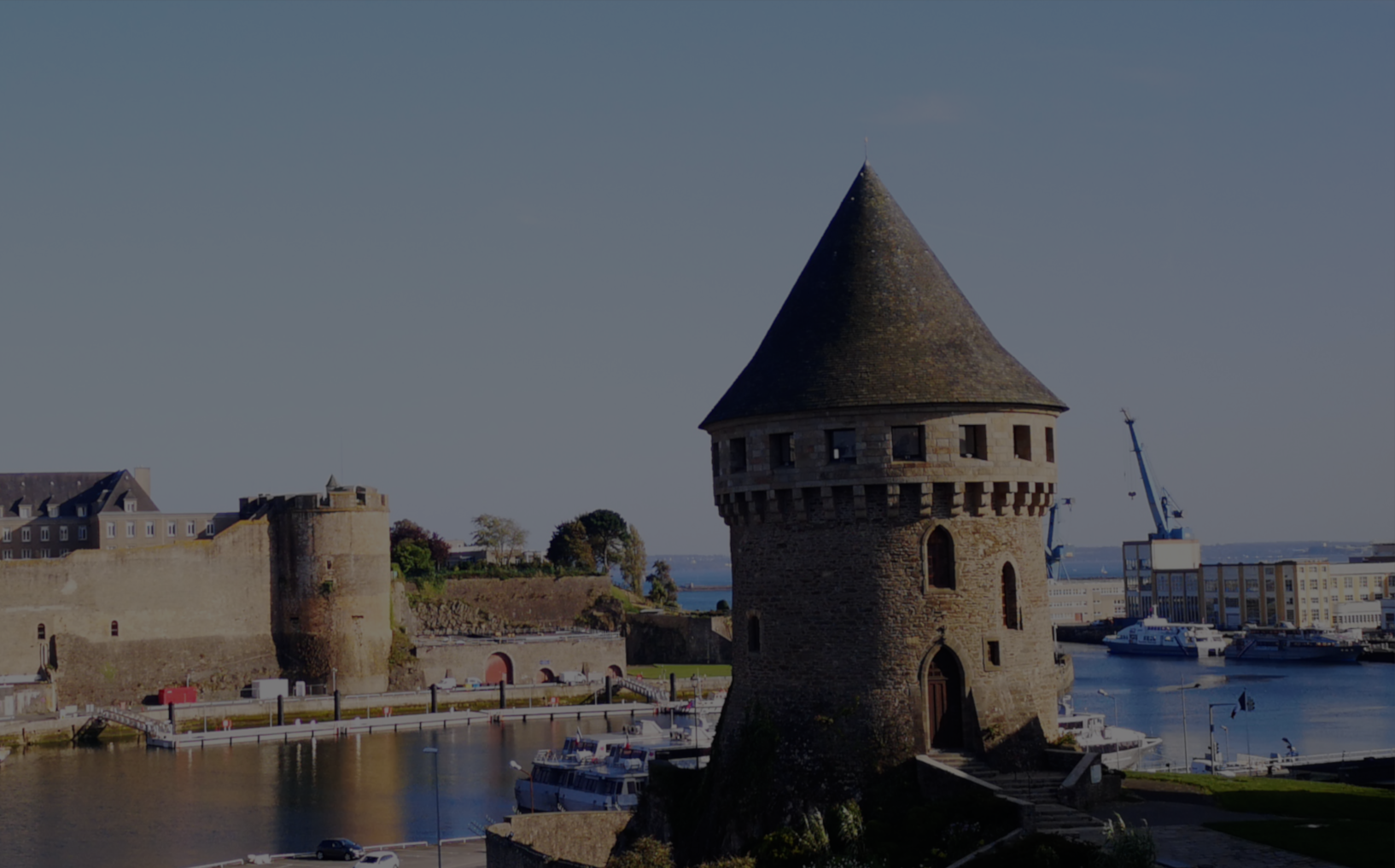 « FANTASTIC TOUR AND INSIGHT INTO BREST!« 
« This was probably one of the favorite tours on our cruise. Caroline did a great job of explaining who/what Brest is, their Celtic heritage, the resilience of the cities inhabitants. If you have a couple hours and really want to know what Brest is about I highly recommend this tour. » Richard, USA (groupe of 8 people, including kids) on Viator.
Frequently asked questions
Where do we meet?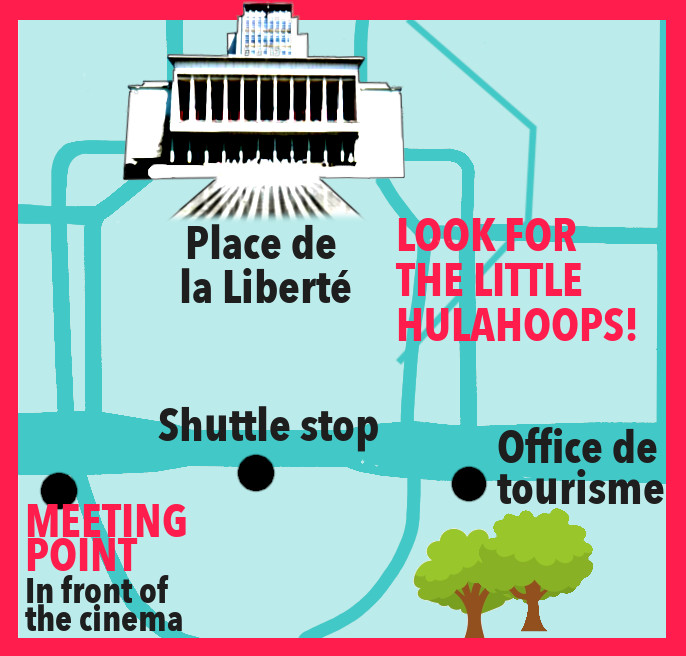 A shuttle will be provided to you from the port to the city center (by your cruise company I believe). From the bus stop where you'll be dropped off, it will be only a few steps from where we'll be meeting: in front of the Cinema Multiplexe. I'll be the girl carrying small hulahoops on my back, but I'm sure you will spot me easily because I'll be the very energetic woman who's busy rallying her troops.
Is there a limited number of space?
Yes, there is an absolute maximum of 25 people on the tour. Obviously, sometimes the demand is high when cruise ships are around, and there's only one of me! So to avoid any disappoint, book in advance to make sure you get your ticket.
The tour is sold out. What do I do?
May there be available spaces left on the day, it will be possible to purchase them from me straight away, but you will need some cash with you. So if you don't have a booking yet and it's sold off, there's still a chance you might be going. Come and ask me on the day!
Do I need to print the tour ticket?
No, you don't, you can show me the online ticket when we meet. On busy days like cruise days, I will have a list of participants, so just check-in with me before the tour starts, and we'll be ready to go!
How do I come back to the shuttle?
We finish at the Capucins, which is on the other side of the river, but not too far from the starting poing. To get back to square one, you'll have to take a cable car and a tram (for 2 stops or walk for 10 minutes), which work both with the same ticket. I'll help you purchase your tickets at the terminal. Sometimes what I do to speed up the process is that I pay by card and ask you all for 1.60€ which is the cost of the ticket. Pretty cheap, but you'll have to have change with you.
How physical is the tour?
This tour is not recommended for people who have difficulties standing or walking for a couple of hours. Unfortunately, it is not wheelchair accessible. We'll be walking less than 2 miles at a leisurely pace, taking regular breaks. Up to you to decide if you are up for the challenge!
What do I need to bring for the tour?
Comfy shoes, some water, maybe a snack and of course, your good mood! Brest is known for its particularly rainy weather, but the opposite can also be true. So have a look at the weather here or get ready for all four seasons in a day! Layers, layers, layers, that's the way to go. I'll have plastic ponchos for you, but if you'd like to keep your style, maybe you can bring a raincoat or an umbrella.
Who is the guide?
Caroline aka Cap'tain Paillettes, 30, an avid backpacker and entertainer with a keen interest for history. I spent a big part of this decade hanging out with people from everywhere. Plus, I might very well be the person who's holding the world record for hulahooping in the most places. Learn more here!
---