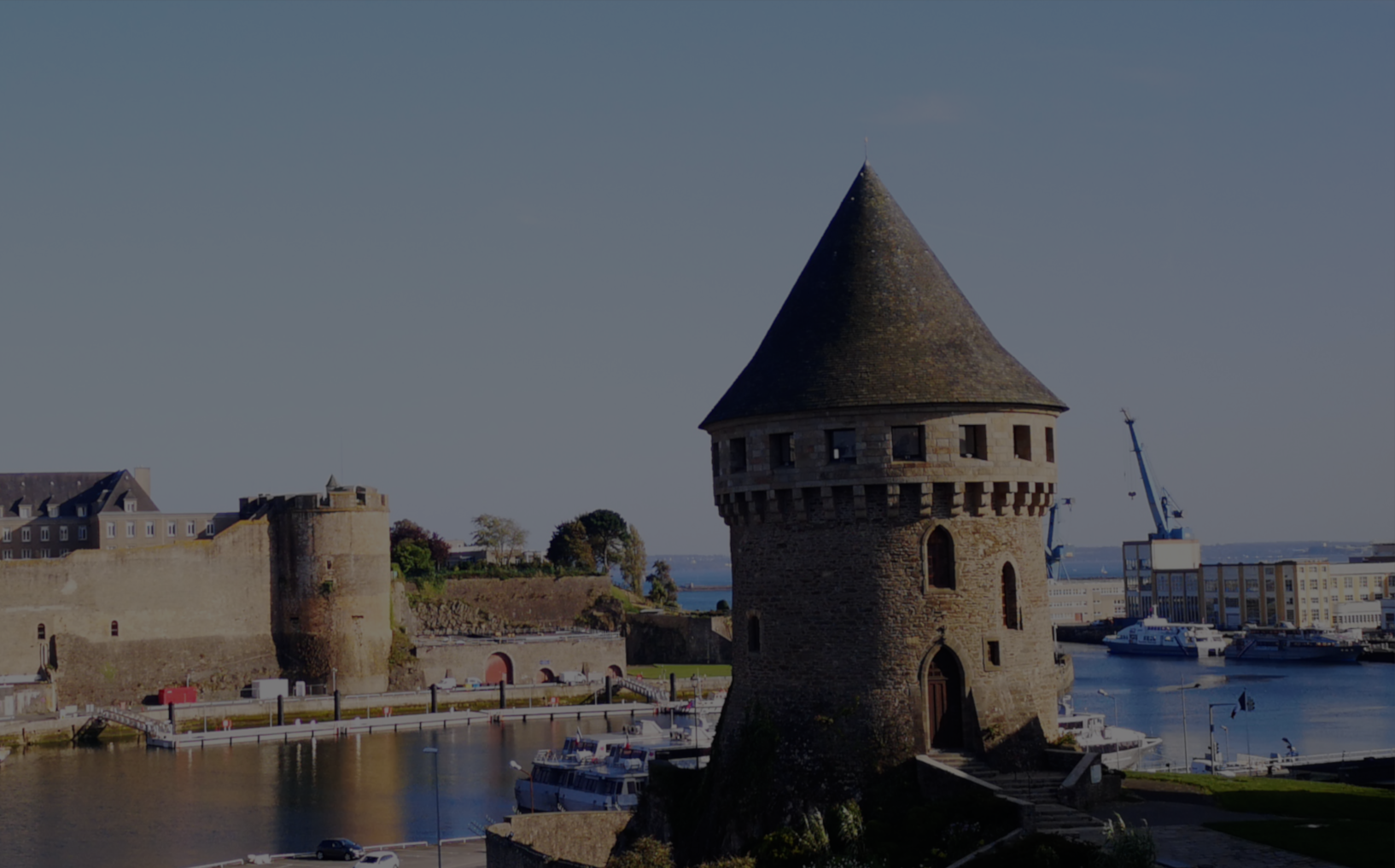 Do you speak English?
Cool. Us too. You're in Brest too? Even better! So why don't you join us for a tour ?
Make the most of your travel to Brest, by learning about its funny history and the intricacies of Breton culture (read: why do we feel oh so special?). I assure you it is fascinating !
Hi, my name is Caroline !
Welcome to Brest! I started Brest Walking Tours in 2019, after a long while of travelling. UK, South America, Europe, Australia, NZ… I've been to a few places, but I never managed to forget Brest. Now is my time to show you the wonders of my beautiful region. I hope I will have the opportunity to guide you, in fluent English of course (tbh you won't find it everywhere here, so enjoy!)… Find out more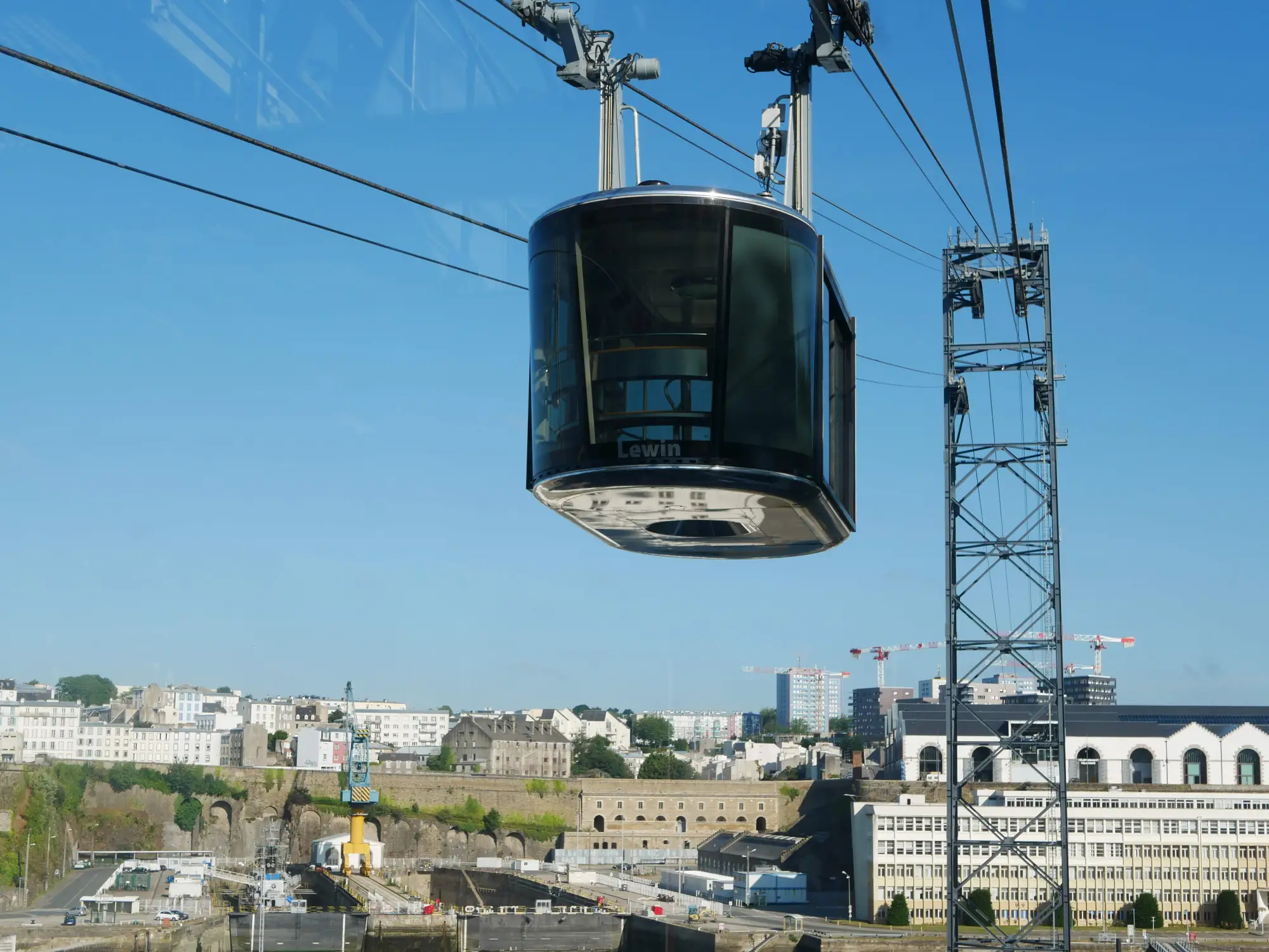 Our most popular tour
« The Best of Brest »
Are you in Brest for the first time or planning to come see us soon? Then this walking tour is made for you! Make the most of your trip to Brest by learning about the rich history of the city and of Brittany, in a fun atmosphere !

Summer times (July/Sep): Available every Monday afternoon (2PM), Tuesday morning (10 AM), and Friday morning (10AM).
Regular times: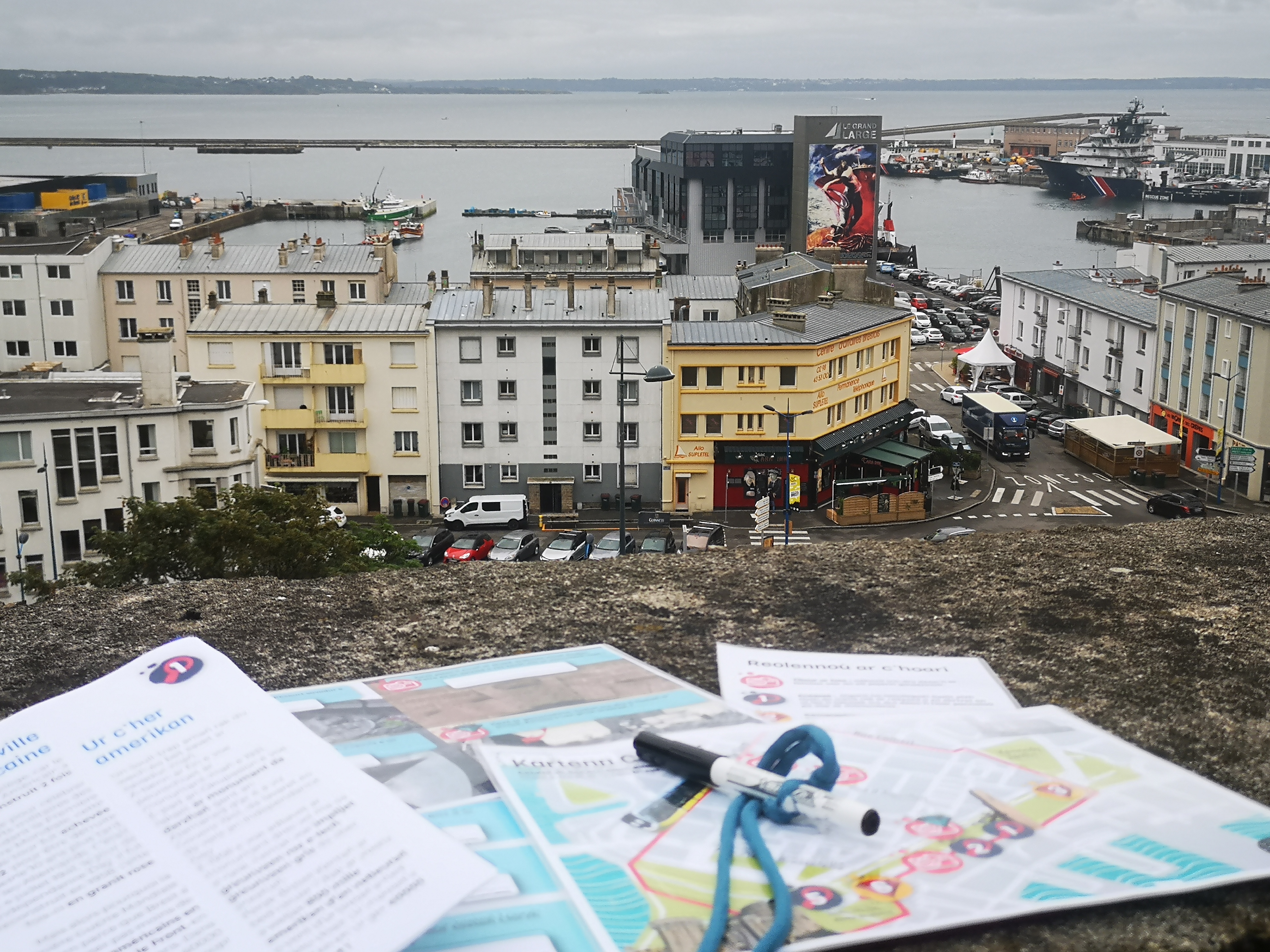 The treasure hunt
The Quest for the Old Brest
Since we always learn better while having fun (at least I do), Brest Walking Tours has created an exciting outdoor game to enjoy with the whole family. Kids will love finding the coded messages hidden around the city, while parents will appreciate the tasty anecdotes distilled in the booklet.
Duration: about 1 hour and a half
Suitable for children from 6 years old
Book your activity here !
On request (email me !)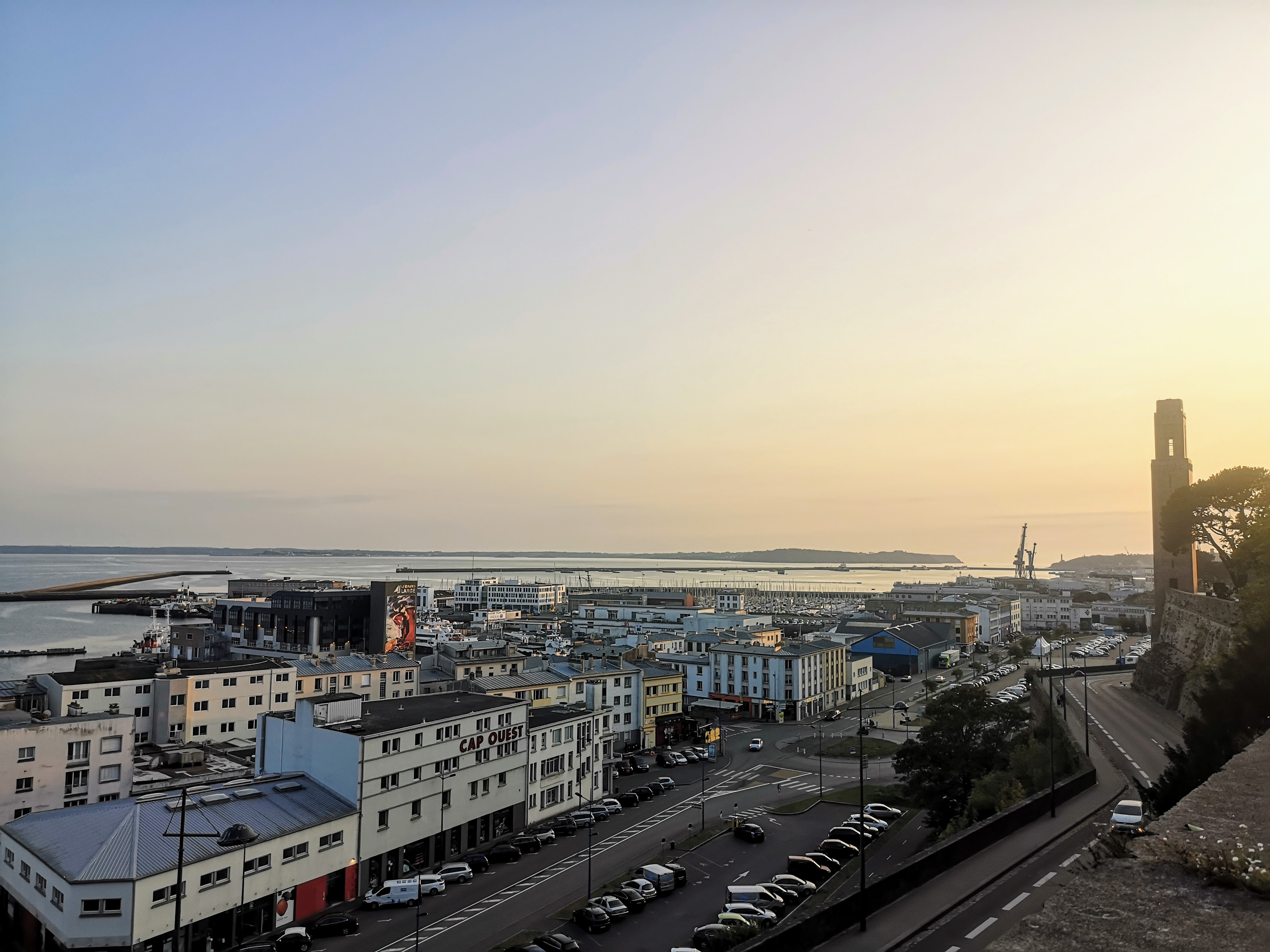 Dirty Old Town: discover the Old city
Take the lesser beaten paths and go explore what's left of the Old Brest with an experienced guide.
Duration : 1hr30
Available in English as a private tour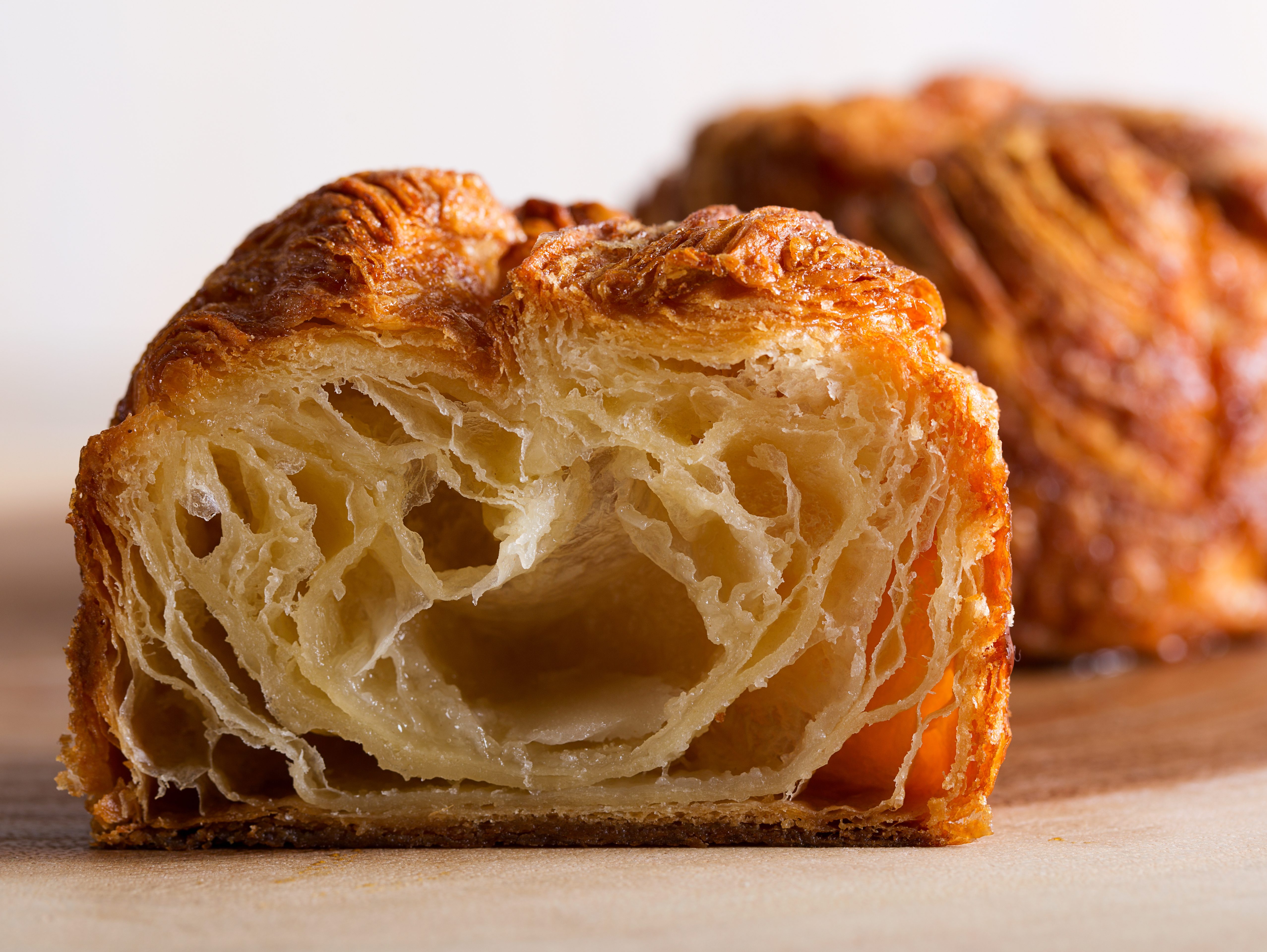 Taste the Brest:
A very tasty tour
On this walk, we'll talk about breton food, crepes, beers, and yummy kouign amann… And even taste a few !
Duration : 1hr30
Available in English as a private tour or as a bilingual group if you're up for it !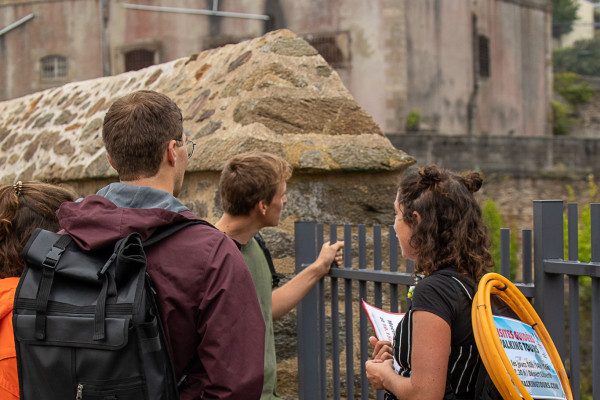 Private tours: Hire a guide for a day
Book yourself a guide for half a day or a full day, to discover what the Nord Finistère has to offer.
Duration : half day/full day
Available in English as a private tour
Reviews from former visitors
★★★★★
« Enthusiastic, energetic, engaging»
Her candid description of a city she so obviously loves and is rooting for every step of the way is interesting, informative, and refreshingly objective.
Nancy (UK)
★★★★★
« A great way to learn about Brest & Brittany»
Caroline guided us through the City, providing insight into the history of the sights we saw, but also conveying the history of the region and it's relationship to France.
John H (US)
★★★★★
« A must do if it's your first time in Brest.»
The tour was very informative but not OTT plus we received good advice on places to visit within Brest and in the surrounding towns.
Helen (NZ)